About the Ministry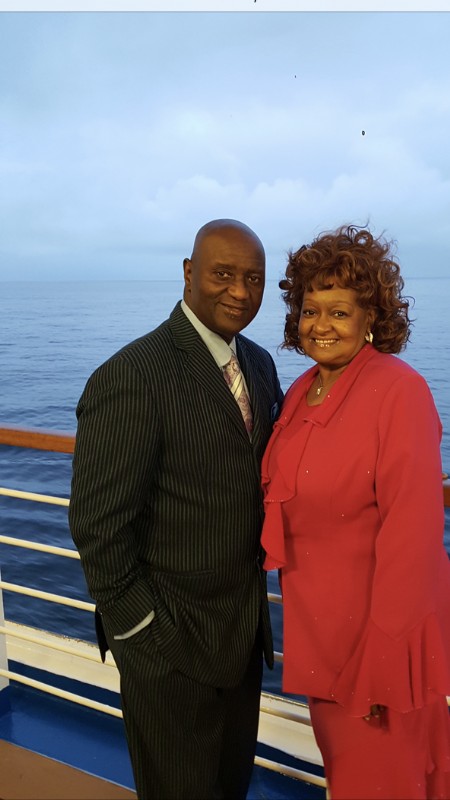 Evangelist Earl Harris, Jr. was born in the small southern town of Bunkie, Louisiana. At the age of fifteen, he moved to Spokane Washington. It was not long before he realized that he needed help, the kind of help that no one on earth could offer. His cousin invited him to a Holy Ghost revival. During the revival, he accepted Jesus as his Lord and Saviour and later received the Baptism of the Holy Ghost what
In 1966 after moving to Tacoma, Washington, the Lord began to speak to him regarding ministry. His desire to share the gospel deepened and he had to tell somebody what God had done for him. It was with that inspiration that he and other Christian brothers organized a Gospel Quartet called "The Holy Ghost Travelers" where they shared the gospel in song.
In 1967, God blessed Evangelist Harris with his lovely wife over 50 years, Missionary Constance Harris. Unto their union, God has blessed them with five beautiful children who all live for Christ.
By 1980 his ministry took on a different form, but the message remained the same. God later called him to preach the Gospel of Jesus Christ and he was ordained a minister of the gospel.
In 1981, the Earl Harris Ministries was established. Since then he has conducted many revivals across the United States. In 1984 he established a radio program, "The Glad Tiding Hour" that was broadcast in different cities across the United States. Earl Harris is a beloved husband, and father, an anointed teacher and preacher, an author of Twelve compelling books, and a recording artist of 3 soul-stirring CD's, four singles, and teaching. and preaching CD's, With more than 30 years in ministry, Evangelist Harris is committed to bringing the Gospel of Jesus Christ to people all over the world, and to Win the Lost with Love, for Christ, at any cost.