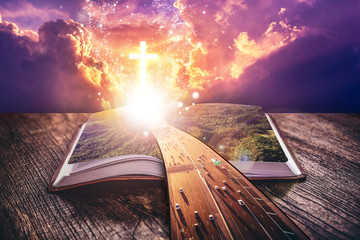 God's Antidote for true Revival
When Solomon came before God, after he had built the house for the name of the lord, and dedicated it, he asked God some severe questions concerning his chosen people Israel.
His original prayer was for the nation of Israel, but, I believe it applies equally to his people of the new covenant and every generation, who Jesus died, and shade his precious blood for at Calvary.
He asked God If his people sinned against him, and he turns them over to their enemies, and they repented, and ask forgiveness, will he restore them?
And if they sinned against him and he held back the rain and allowed, drought, pestilences, locust, caterpillars to devour the land will he bring restoration?
And If he permitted sickness among them because of their sins against him and, let their enemies take them captive, and they cry out with true repentance, will he forgive their sins and, restore them to himself?
Then after that sincere, and heartfelt prayer had ended God appeared to Solomon by night and, said to him that "He heard his prayer."
Then God gave him, these four requirements to experience true spiritual heartfelt, sin-forgiving, yoke destroying, burden removing, revival, our that our world desperately needs.
He said in( 2chronicles 7:14) "If my people which are called by my name shall humble themselves and pray, and seek my face, and turn from their wicked ways, then will I hear from Heaven, and I will forgive their sin, and heal their land.
First, He said, If my people which are called by his name, not the world, the church, those who are testifying, singing, shouting, preaching, and teaching about him that have surrendered their lives to him, "shall humble themselves."
We must come to him in humility, lowliness, brokenness, sorrowfulness for our sins, with a pure heart of repentance, true humility brings us into his presence with a broken heart and a contrite spirit.
Humanity is when we acknowledge that we are wrong, and we are nothing and he is everything that we desperately need
Then he tells us to " and pray" Our Prayers come after the spirit of humility, it puts us in place now for us to properly petition him or bring our sins before him in the right frame of mind; a repentant heart, humility is what he looks for in us.
Next, he tells us, "to seek his face", not his hand, seek his face what does that mean? that means to search for him, with a true heart, or with all of our heart, not just for him to give us something, but for a true relationship, and true intimacy with him..
Finally "to turn from our wicked ways" to turn from their evil and sinful ways, to revert, make an about face, to forsake them, and stop doing them. He says, then and only then will he forgive our sins, and heal ( our) land.
Our sins certainly, need his forgiveness, and our land needs healing, its spiritual sick, men are calling wrong right, and right wrong, children are disobedient to parents, fathers and mothers are fighting and killing their children.
A lot of our Churches and communities are falling apart at the scene, our spiritual, and domestic leaders are sin-sick. our economy neGod's help desperately Lord sen revival, Lord revive us again, bring healing and, deliverance once again to our world.