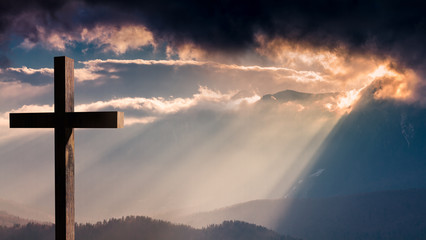 Salvation God's love Gift
Salvation is the Act of saving, rescuing, and deliverance from the penalty of sin. So, God in his great unconditional love for humanity gave his only begotten son, to redeem us from sin and shame( St John 3:16; Romans 5:8-9). He commended ( demonstrated) his love toward us while we were yet in our sins. Then he justified us, with his precious blood, which covered our many sins "just as if we never sinned" which freed us from his wrath to come.
Now all who come with a repentance heart can be saved, yes! now Salvation is yours for the asking, a free gift from our heavenly Father through Jesus Christ, he paid the full price for our redemption on Calvary cross over two thousand years ago. "The work is finished" Salvation God's free gift is now your( Eph 2:8).
The bible says in (Romans 10:8-9) But what saith it? The word is nigh thee, even in thy mouth, and in thy heart: that is, the word of faith which we preach; That if thou shall confess with thy mouth the Lord Jesus, and shall believe in thine heart God hath raised him from the dead, thou shall be saved. For with a heart man believeth unto righteousness, and with the mouth confession is made unto salvation.
"Dear God in heaven,
I know that I'm a sinner, and I come asking you to forgive me of all my sins. I believe in my heart now that Jesus is the Savior, your son. I truly believe he died for all of my sins on the cross. and that he rose on the third morning. Now forgive me for all my sins, and clear me from all unrighteousness. I now except you as my Lord and Savior, " I'm saved" Now!
If you have prayed this pray welcome to the family of God!
"Let us hear from you!